When it comes to Indian foods there are many special foods that you should have once in a lifetime. That doesn't include or need to be non-veg dishes. They can be pure Vegetarian dishes and special too. Want to know them! These dishes are to be tried at-least once in India. With such a great taste experienced Foreigners would be unwilling to leave India and emphasize on living here. Such is the greatness of these Indian Dishes.
It is one of the most favorite Indian dish among all classes of people. The reason being its combination  with chutney and sambar gives a delighted experience and one doesn't feel heavy. It is crisp and made from rice batter and a perfect choice for a breakfast.
2)Jelabi
India's hot favorite sweet-Jelabi. Jelabi is a special sweet as it gives an enchanting taste served hot and also chilled. The juicy sweet is used for many occasions from marriages to birthday parties and one of the most preferred sweet. So one should never miss this sweet giving a bone of contention for sweet lowers.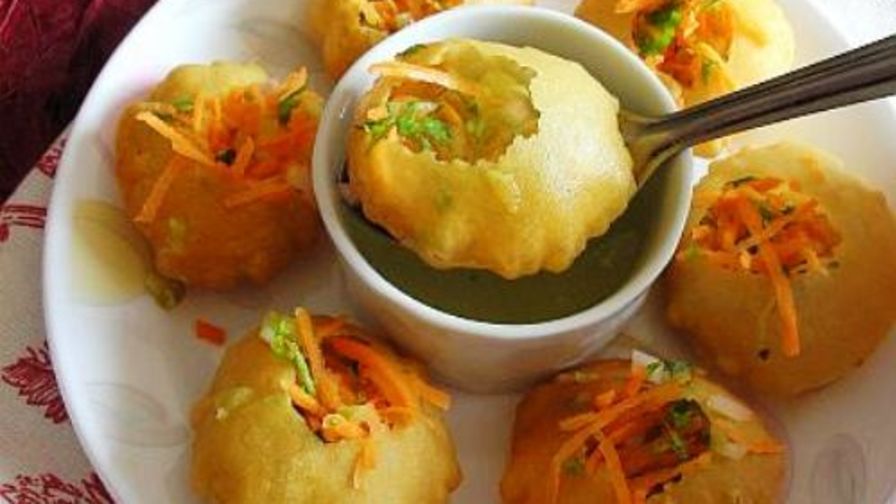 Be it a marriage, hang out with friends or in a opinion of changing your mood- one solution is go have a plate Pani Puri. It will be a hot experience similar to mouth on fire.It is a hollow round bread given with tamarind water, sauce, potatoes and onion toppings gives an enhanced experience. After having a plate it is for sure you will keep on ordering. So don't miss it.
4)Gulab Jamun
Just had your lunch?! A plate filled with two balls of gulab jamun soaked in sugar churned water. It is as best dessert to have after lunch or dinner. It gives an embraced experience if taken with vanilla ice-cream. This is a deadly combination infact loved by many. So never take a chance to avoid this. This sweet is smooth made from Gulab Jamun Mix and one of the most delicious , popular sweet.
5)Vada
This is a warming dish offered as breakfast. It is a perfect fit for satisfying appetite of people longing to have a pure Veg recipe at reasonable prices. This is made up of flour batter and given a shape of a doughnut with a variety of chutneys. With rich taste it is the most favorite food for many and its chilling experience makes it a primary dish in the wishlist.