As it is quite evident that till 1800s CARS are a luxury. Now in this contemporary world it has become a necessity, though even in this era there are so many people who can't afford a car it is a fact that it has transformed from luxury to need.
There are many cars and their companies being floated in India nowadays from a hatch back to a luxury car. But the top selling cars in India doesn't include most of the luxurious and costly cars but these are one of the best choices in comfort, mileage,pickup etc. So these are as follows:
This is the best selling in Hatchback class with good mileage and other additional features like boot space, infotainment, multimedia etc.
This is a Mid-sizer and most suitable for more boot space requirement compared to Swift and starts from 5.56 lakhs.
This is another best seller staring from 2.51 lakhs most suitable car for middle class with added accessories and services offered by company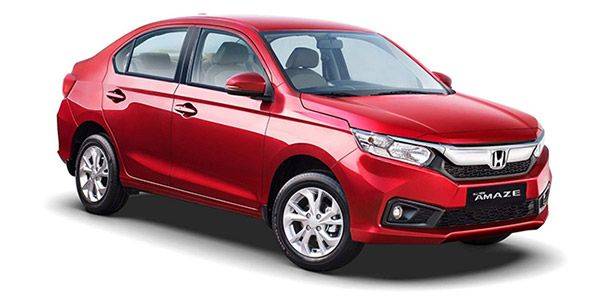 Diesel Car from Honda,a Mid-sizer Amaze is truly amazing in terms of mileage,comfort,boot space and its price starting from 5.60 lakhs.
i20's transformation from normal hatch-back to a trendy sports look comeback is fantastic and stars from 5.35 lakhs with new multimedia and also the company giving exciting offers.
Hyundai Creta is an SUV(sports utility vehicle) with a satisfying amount of ground clearance stats from 9.44 lakhs is infact, equivalent to a luxury car at low price with a mileage of 20.5 kmpl.
With its compact boot space and ground clearance Baleno is the most trendy hatchback with an on road price of 5.19 lakhs offering seven colors.
Scorpio being one of the oldest SUV is still a best vehicle with a good re-sale value. With a strong body and rich look Scorpio comes with many features namely 6 speed transmission and Faux Leather interiors and on-road price being 9.10 lakhs.
Vitara Brezza is an SUV starting from 7.05 lakhs is a competitor for Hyundai Creta. offering unique features like Auto Gear shift and smart play infotainment system giving a difficult feeling to say no.
Hyundai Verna is a classic sedan starting from 7.80 lakhs is one of the best selling sedan from Hyundai. its attributes are sporty and dynamic look and also smart electric sunroof giving a mileage of 19.1 kmpl.